Saturday 27th January 2024, at 19:30hrs
Venue: St Michael's Parish Church, EH49 7AL
Wagner, Mendelssohn and Dvorak
Tickets: £16, U26 £6, Children free. Also included in Linlithgow Arts Guild Season Ticket
  Buy tickets online
Programme:
Mendelssohn: Symphony No. 3 in A minor, 'Scottish' 
Dvorak: Symphony No. 7 in D minor
Rossini: William Tell
This Event is sponsored by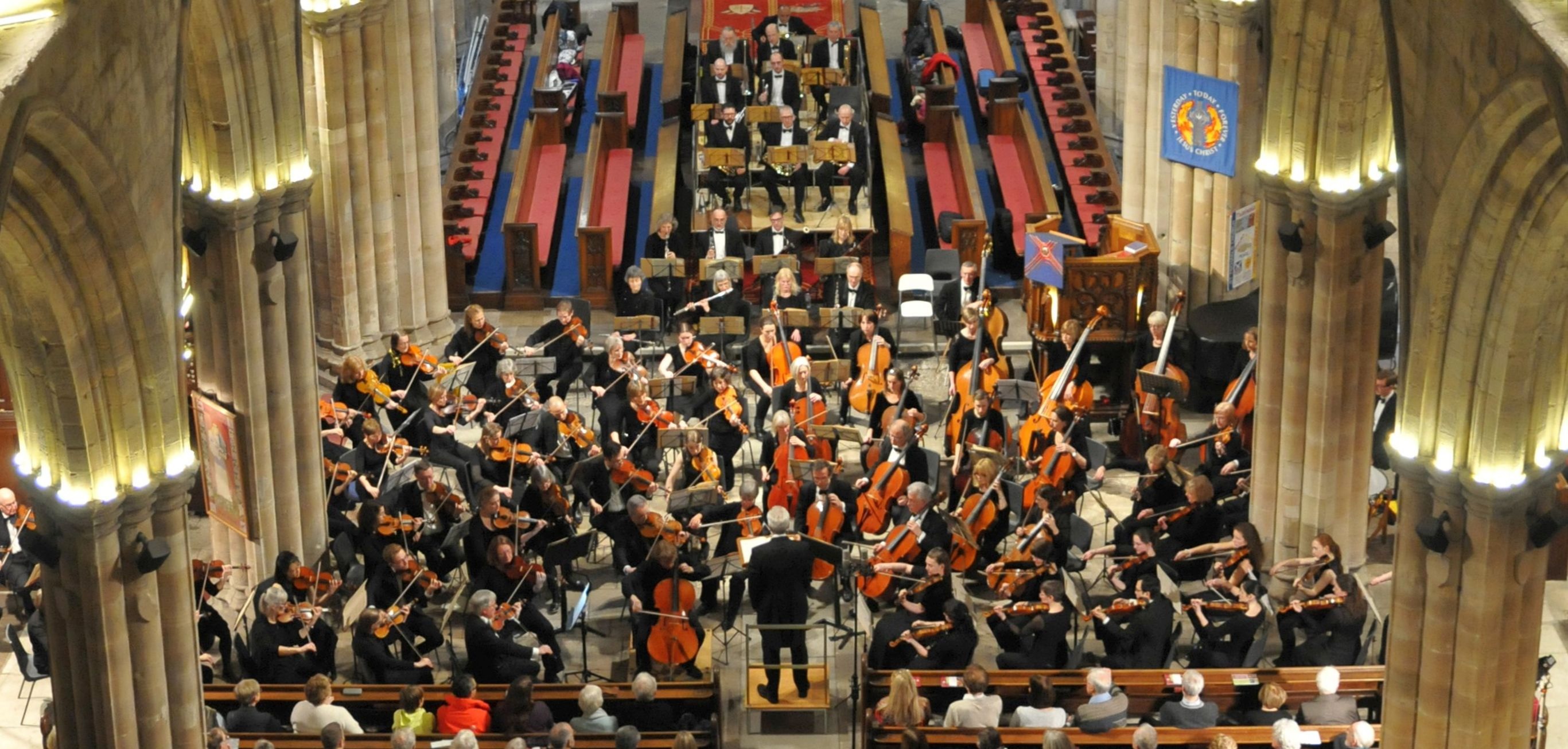 Sinfonia was founded in 1970 by Neil Mantle, who has conducted it ever since in over two hundred concerts. It has a basic playing strength of ninety players, augmented as required from a pool of around 160 members.
The orchestra is a highly successful mixture of professional players, instrumental teachers and amateurs with an age range of seventeen to seventy, all united in one common aim: to make music to the highest standard of which they are capable. Linlithgow Arts Guild is delighted to welcome the orchestra back to play in St. Michael's